Special Shampoos (£10 per treatment)
Madra Mor Mud Treatments – these luxury treatment products are designed to help with specific issues –
Shed Safely - to speed up the shedding process, unclogs hair follicles
Soothing treatment – for itchy or dry skin
Mobility treatment – for aching joints and muscles
Fortifying – to deter parasites and soothe irritated skin, anti-fungal/bacterial
Nagayu Coconut Oil with CO2 Treatment Tablet – designed for the treatment of problem dry and itchy or damaged skin, or dogs suffering from hotspots or yeastiness, and also very effective on smelly dogs. Its essentially a fizzing bath bomb for dogs. These products are delivered to the coat and skin via a special Nagayu shower head.
Special COAT CONDITIONING TREATMENTS (£10 per treatment).
Artero Keratin Vital – protect and revitalise damaged long or fine coats
Artero Protein Vital – a leave in conditioning treatment to restore softness and shine
Special PAW TREATMENTS (£10 per treatment).
Paw Massage – using Playful Pup by Hownd Paw and Nose Balm – in either hot or cold weather, a dog's paws can become dry and sore, and with old dogs, their feet can ache, so add a foot massage and moisturising treatment balm to their groom.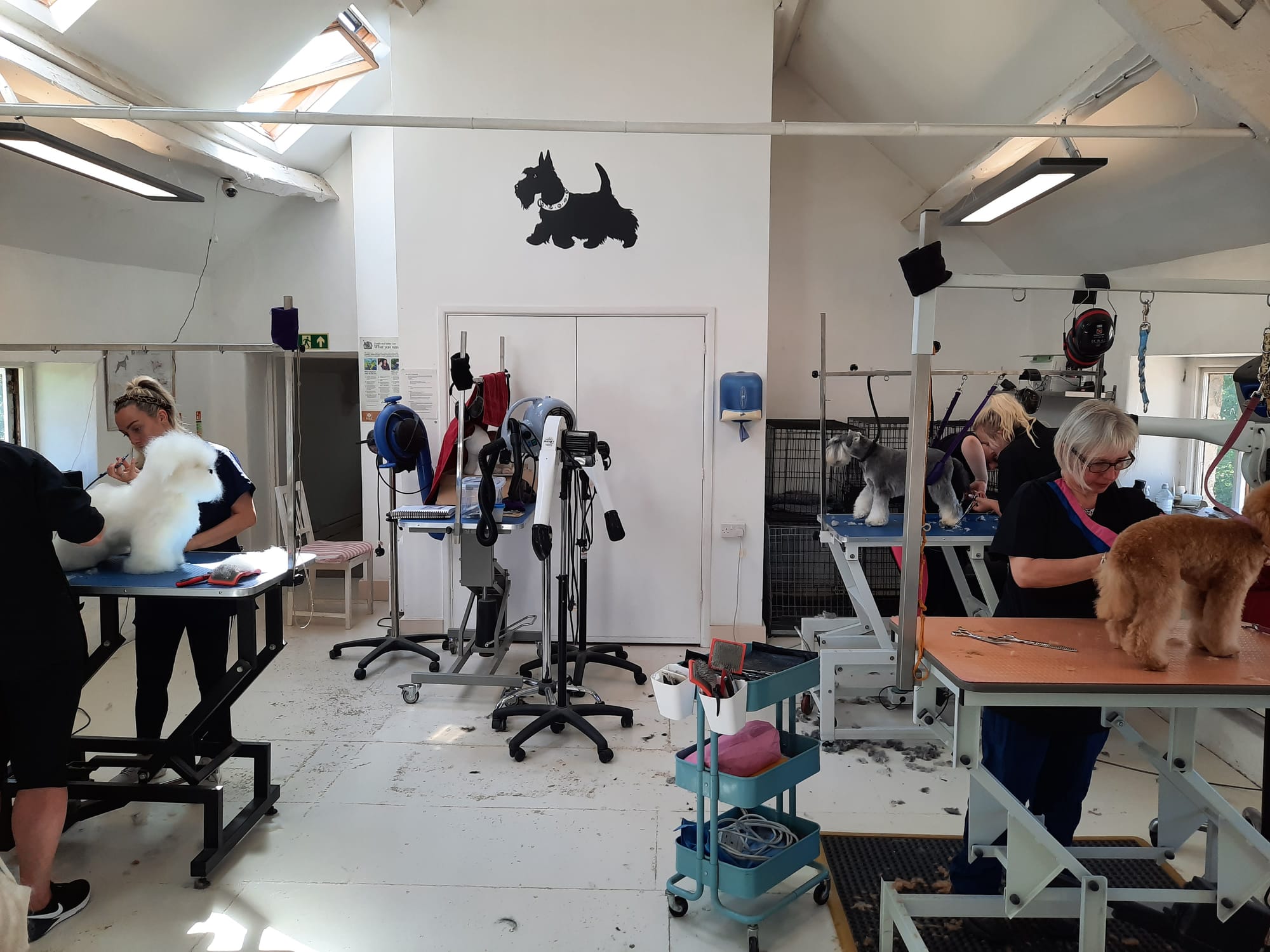 .