Payment Link to your Phone
Because of Corona virus we have adapted to ensure our staff and customers are safe. Therefore, we are not taking cash or cheques. Due to social distancing measures we ask that our customers remain outside the building.
We have a new system that will send a payment link to your phone. It is quick and easy to use.
To pay you need to click the link which will send you to a checkout. Then follow the instructions and make your payment. This payment is hosted by Izettle- which is owned by PayPal.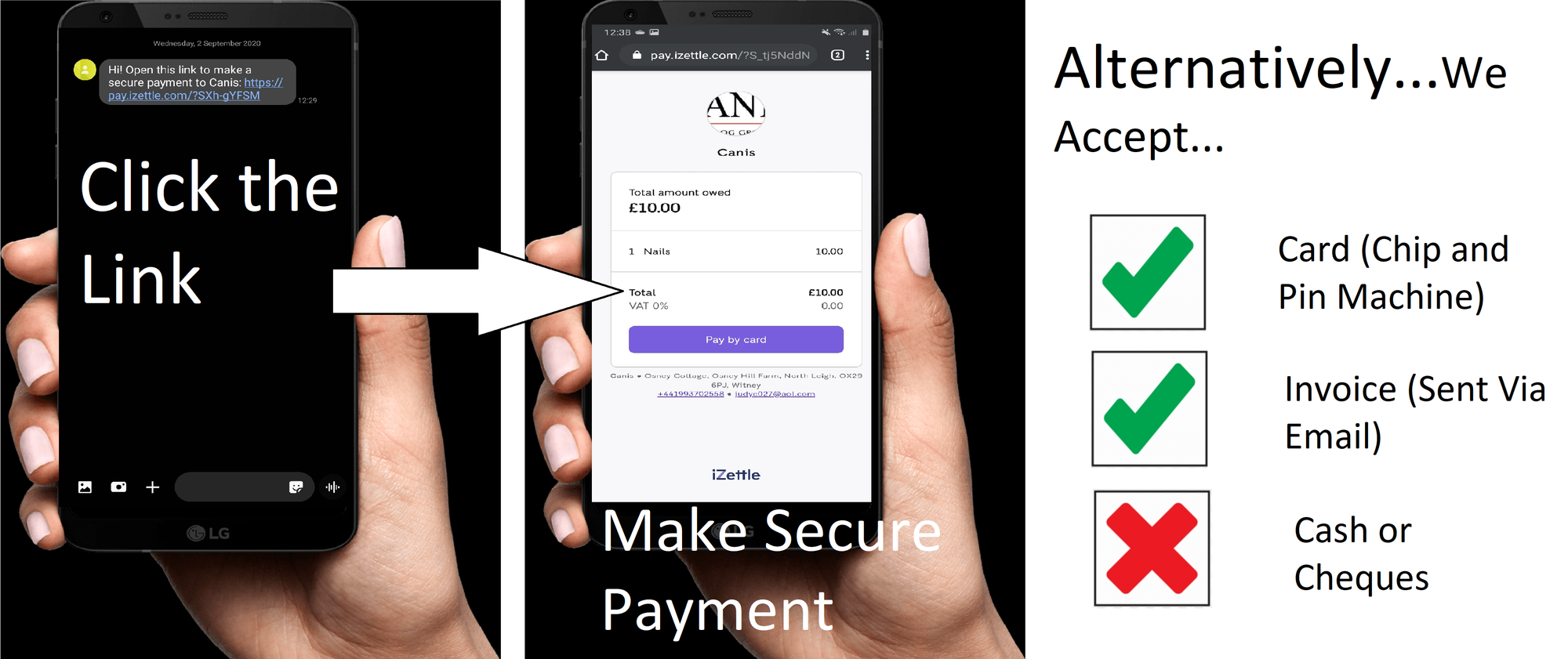 What If I cannot pay by phone?
If you are unsure about how to do this or it is not working then please speak to our members of staff, you can pay by card using our card-reader. If you cannot pay with card, we can send you an invoice to your email address so you can pay at home.
Rebooking and Cancellations
If you are unable to make your appointment, then please Contact us. We can then cancel or rebook your appointment at a time to suit you. We are understanding when it comes to rebooking and cancellations. All we ask is for as much notice as possible- if we cannot fill that appointment then it will incur a cost to the business.